Value Creation is more than business jargon. But it's one of those trendy phrases that lots of sellers use... and that few actually deliver.
Join your on-air sales coach Deb Calvert and her guest, Andre Harrell, CEO of AH2 and Beyond Consulting, for this frank discussion about what value is, what it is not, and how sellers can effectively create value that is meaningful for their buyers.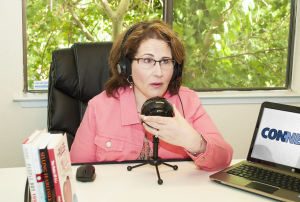 Excerpts from the Interview with Andre Harrell on Value Creation
Deb: Where does your interest in creating real and meaningful value come from?
Andre: You said something just a second ago that it's something that I kind tap on and quite frankly kind of frustrated me to a certain extent and that is, we just throw around the word value…
Deb: If I am to be successful as a value creator, there are some things I need to stop doing and some things I need to start doing to be looking at it differently. If you could just bullet point it for us, give us that action plan about how we make some adjustments so that we are doing exactly what you're saying here.
Andre: Put your tactical planning out front….Do the pre-call planning out front. Get to know your customers better than the customers know themselves. Creating that customer value, identify those needs, get them to that point where they get to know your company... Be the solution for them. Utilize value as truly creating customer value and not just having value as a marketing cliche or a marketing ploy. The word value should be much more than that...
Value Creation isn't as difficult as you think!

This is just the start! Listen to the rest of this powerful interview with Andre Harrell to get detailed information about how you can embed Value Creation in every sales meeting with your buyers. There's no better way to maximize your windshield time than by listening to CONNECT! Online Radio for Sales Professionals.
Online Business Radio at Blog Talk Radio with
CONNECT1
on BlogTalkRadio