For Everybody Who Works with Anybody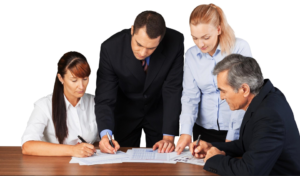 Management team building activities can tear down some of them. But if you're serious about getting rid of silos in your organization, you'll need to start at the top with executive alignment.
Sometimes, of course, managers are the "top" of the team that needs some alignment work. Cross-functional teams often bring together managers who wouldn't typically work together. Using management team building activities can build camaraderie, identify core common purpose(s) and ensure team effectiveness.
[Read more…]
Tagged With: team effectiveness, connect2win, CONNECT2WIN Blog