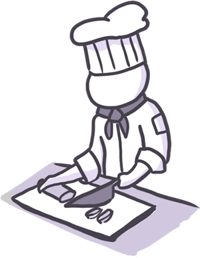 An article from People First PS' CONNECT2Sell blog, "Fine Dining Serves Up a Great Example of Positive Sales Technique," is a reader's pick on Sales Pro Central.
Here's an excerpt from the blog:
Next time you're enjoying a relaxing meal in a fine dining restaurant, observe these six sales lessons in positive sales technique that will help you get follow-up business from your customers, too.

Fine dining restaurants depend on the upsell and work to maximize each diner's tab. Unlike casual dining servers, who aim for quick table turns or fast food counter clerks who conduct rapid transactions, the fine dining server creates an experience that is conducive to buying.

Although diners are committed to purchasing, it's the server's job to enhance their dining experience and increase their tab. They do this throughout the meal. Here's how.