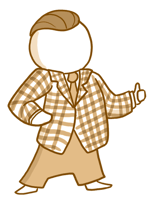 Over the past 10 years, the selling profession has changed radically. Sales is no longer a process of trying to talk people into doing what you want them to do, thank goodness. It's a process now of having conversations, asking great questions, listening carefully and helping people do what THEY want to do.
Deb
is a special guest on a new episode of Sales Chalk Talk with Hugh Liddle, a talk show podcast about sales, business, marketing, and success. She
has been on the cutting edge of the massive changes in mindset and behavior in selling.


What you'll hear on this show:
• What buyers are saying they want from sellers
• What kinds of changes in behavior you need to make as a salesperson to be successful in 2018