Editor's note: The post originally appeared on Sales Initiative on April 30, 2018.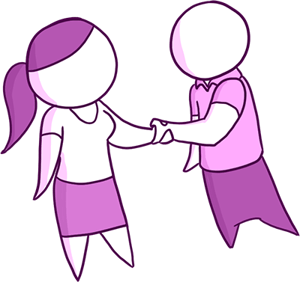 Modern buyers are empowered. They're less loyal. They don't see the value of meeting with sellers until it's time to negotiate price. As a result, products are unfairly commoditised and sellers struggle.
What do sellers need to do differently so buyers will want to meet with them?
Author Deb Calvert, along with James Kouzes and Barry Posner set out to answer this question in their new book Stop Selling and Start Leading: How to Make Extraordinary Sales Happen. It contains a study of 530 B2B buyers and over 500 sellers. Here, Deb reveals some of the research findings - and how you can use them to become more effective at selling.
We learned that extraordinary things happen when sellers guide buyers by transforming values into actions, visions into realities, obstacles into innovations, separateness into solidarity, and risks into rewards, says Deb.
Over thirty years ago, Jim Kouzes and Barry Posner embarked on a similar research project to identify the behaviours of effective leaders. They discovered 30 behaviours that made a difference and grouped them into The Five Practices of Exemplary Leadership. In our new research, we asked buyers what would happen if sellers exhibited these same leadership behaviours.
B2B buyers rated all 30 behaviours favourably. The ideal frequency of each behaviour is higher, they said, than the current frequency demonstrated by sellers they do business with currently.
The buyers told us they'd be significantly more likely to meet with and buy from sellers who demonstrated those leadership behaviours.
Therefore, sellers who want to get more meetings and make more sales need to adopt the behaviours of exemplary leadership that buyers desire.
Adopting leadership behaviours requires no special tools, no process change, and no permission. This is a simple choice – one that individual sellers can make for themselves. Here's what you can do: