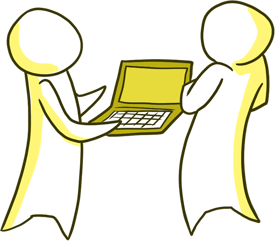 People are talking a whole lot about Stop Selling & Start Leading, the new book from People First PS' Deb Calvert.
In honor of March being Women's History Month, Melinda Emerson's website, Succeed As Your Own Boss, published a list of the "7 Best Business Books for Boss Chicks." She included Stop Selling & Start Leading in her nod to the seven best books for women in business:
"Deb Calvert is a top sales expert, and her new book will help us all close more business," Emerson says.
Check out Deb's entry on the list here: https://succeedasyourownboss.com/7-best-business-books-for-boss-chicks/
Additional new coverage of the book includes a Featured Books mention on Book Talk. Each book on this page links to its corresponding Amazon page, where you can read book descriptions and reviews and then purchase this groundbreaking book on reaching today's buyers.
Check out the Book Talk page here: https://www.booktalk.org/book-suggestions.html
Deb's book also received recent mentions on BookSpin and InstaPundit.
Want to see what all the fuss is about? Click the graphic below for more info on Stop Selling & Start Leading.