It may be the biggest misunderstanding in all of sales. It wastes more effort and time than any other selling activity. And it ruins the B2B customer experience, causing sales to be lost and sellers left wondering "what happened?"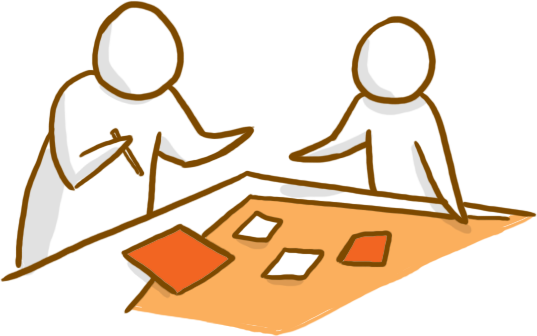 Sadly, this happens because of sellers' good intentions. It happens because sellers want to help and to make things easy for their buyers. It happens as a result of sellers working for -- instead of working with -- their buyers. In a Qualtrics Panel Survey conducted in partnership with Santa Clara University, we asked 530 B2B buyers to tell us about the behaviors they prefer for sellers to exhibit. Their responses put seller behaviors that enable buyers to contribute, collaborate and create at the very top. So why do so many sellers get this wrong?
A Positive B2B Customer Experience Starts with the Co-Creation of Insights
Insight Selling is part of the problem. Not Insight Selling as it was originally researched and introduced, but Insight Selling as it has been widely interpreted and misapplied by sellers.
What's happening is that sellers gather information and formulate insights to bring back to buyers. This is done to demonstrate the seller's acumen and to impress the buyer. It's viewed, by sellers, as a way to save time and create value for the buyer.
It misses the mark because sellers aren't involving buyers in the process. They are generating insights in a vacuum, sans buyer input.
WIthout contribuitng to idea-generation and insight development, buyers are spectators. The aren't inpsired or stirred by clinical insights.
On the other hand, when a seller engages the buyer to co-create insights, the outcome is different. As one of the buyers in our research said:
"A seller who can brainstorm to improve my business with my own ideas and make them come true is my choice every time."
The missing ingredient is collaboration and dialogue. Inclusivity builds buy in and mobilizes the buyer to take action. Without that emotional investment and ownership, even good insights (developed by the seller) fail to advance the sale.
A Positive B2B Customer Experience Includes Open and Ongoing Two-Way Dialogue
The dialogue required for building ownership continues past the co-creation of insights. Buyers want and need to get input all throughout the sales/purchase process. As one buyer in our study explained:
"Because my job is directly effected by the sellers products, performance, and decisions it is a requirement that I am involved throughout the whole process. I also need to know that the seller is on the same page with me and my company so an acknowledgment of my input is necessary. I also expect all of my questions to be answered before, during, and after our work together."
Sellers miss the mark when they try to shelter the buyer from interim decisions or to protect the buyer's time by crafting unilateral solutions. Diganostic needs assessments intentionally limit the information a seller gathers, serving to pre-qualify a buyer and narrow down the solution to be offered. For buyers, this feels like being corraled.
Buyers want the opportunity ask questions, too. They prefer that there questions be answered right away and as completely as possible. This is the essence of a true partnership vs. a simple transactonal relationship. The outcome is value creation, higher close ratios and long-term loyal customers.
A Positive B2B Customer Experience Dignifies All Contributions and Respects All Parties
Sellers don't have all the answers. The ones who try to have all the answers generally work way too hard and can't comprehend why buyers don't appreciate and accept the work they've done for them.
It's a "work smarter, not harder" strategy to let your buyer do some of the work. After all, they know their own business and needs far better that you do. So why not hear their ideas and use those as a springboard? That's what this buyer said is the ideal:
"I suggested another way to solve a problem and the seller actually listened to the idea and thought it was great and implemented it right away. It worked wonderful and solved the problem quickly and made everyone happy."
By inviting, truly listening to, aligning with and accepting buyer input, you show dignity and respect to your partner. This is why the soft skills of active listening, asking purposeful questions and being able to set aside ego are so important in modern selling.
The Stop Selling & Start Leading® movement provides insights into precisely what buyers would like their sellers to do. We're covering it all, step by step, here in the CONNECT2Sell Blog. The buyer research with 530 B2B buyers gives us a blueprint for selling more effectively.
Next Steps to Create a Positive Experience for Buyers and to Join the Stop Selling & Start Leading® Movement:
Participate in our seller-side research. Tell us your Personal Best story and be entered into a prize drawing. We might feature your story in future publications.
Learn more about our research with buyers and the Stop Selling & Start Leading® movement.
Read the book that shows you how to build trust and engage buyers so you can create this kind of experience. (Named one of "The 20 Most Highly-Reviewed Sales Books of All Time" by HubSpot!)
The award-winning CONNECT2Sell Blog is for professional sellers who believe, as we do, that Every Sale Starts with a Connection. Our 2017 emphasis will be on reporting buyer-side research and how sellers can connect with buyers and sell more effectively by adopting the behaviors of leaders. The Stop Selling & Start Leading® movement is all about the future state of sales an
d your success as a Sales Professional.

Deb Calvert is President of People First Productivity Solutions, a UC Berkeley instructor, and a former Sales/Training Director of a Fortune 500 media company. She speaks and writes about the Stop Selling & Start Leading® movement and offers sales training, coaching and consulting as well as leadership development programs. She is certified as an executive and sales coach by the ICF and is a Certified Master of The Leadership Challenge®. Deb has worked in every sector and in 14 countries to build leadership capacity, team effectiveness and sales productivity with a "people first" approach. Her bestselling book "DISCOVER Questions® Get You Connected" has been named by HubSpot as one of "The 20 Most Highly-Rated Sales Books of All Time."