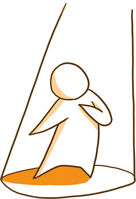 Mixing sales podcasts into your daily routine is a great way to learn more about selling and continually up your game. Have a long commute? Work trip? Windshield time between sales calls? Want some background noise while you get ready in the morning or work out? Download one of these to learn something new while making the most of your valuable time.
When you find one you like, be sure to share it to your colleagues to improve sales team effectiveness and learn together.
How were the Best Sales Podcasts chosen?
I listen to a lot of podcasts! For this list, I reached out to all my favorite podcasts for sellers and sales managers. Criteria included those that are:
Consistent
Focused on learning and exploring what's new in sales and marketing
Both quality content and quality production


While I hoped to include all my favorites, I didn't hear back from a few and decided to publish this list with the ones who responded.
The podcasts are in alphabetical order, so make sure to check out ALL of them - even the ones at the bottom of the list!
The Best Sales Podcasts on the Planet (IMHO)

1. Accelerate!
Explode your sales power with Accelerate! with Andy Paul. Andy has powerful conversations the world's foremost thinkers about sales, leadership and marketing.
In addition to be a top-rated sales podcast, INC. has recognized Accelerate! as one of the Top 12 Leadership Podcasts and one of the 9 Most Binge-worthy Marketing podcasts.
Find it here: http://www.andypaul.com/podcast-quick-reference/
---

2. Accelerate Your Business Growth
This show is designed to help small business owners, salespeople, and aspiring entrepreneurs with the various aspects of business success.
We talk about everything from sales to employee issues; from technology to social media; from work-life balance to exploring uncharted territory.
Find it here: http://www.blogtalkradio.com/dhelbig
---

3. Actionable Marketing in Minutes
Actionable Marketing in Minutes is a podcast where businesses get current, effective and actionable digital marketing tips and strategies.
We've cut out the fluff, so busy executives, short on time can learn to build an irresistible brand, boost sales and maximize profits in just a few minutes a week.
Find it here: https://www.directivegroup.com/how-we-see-it/podcast/
---


4. Advanced Selling Podcast
Bill Caskey and Bryan Neale leverage their coaching practice to bring sales strategies, ideas and a bit of humor each week to sales teams and their leaders.
The essence of each episode is "What do I need to change about my thinking in order to succeed in my profession?"
Find it here: www.advancedsellingpodcast.com
---

5. The Brutal Truth about Sales & Selling
No BS Allowed - Are you sick of empty suits telling you just work harder? - Learn about The Maverick Selling Method, models the world's best sales people and what they do differently.
If you are in sales and have a passion for selling you will like this podcast. The focus is on b2b sales and selling. If are selling or in sales this podcast is for you.
Find it here: http://briangburns.podhoster.com/index.php?sid=2402
---

6. Business Confidential Radio
Business Confidential Now with Hanna Hasl-Kelchner helps you see business issues hiding in plain view that matter to your bottom line.
Hear from inspiring trusted advisors, the ones Big Business pay big bucks for, and get instant access to the business information you need to succeed.
Find it here: http://businessconfidentialradio.com
---
7. Business Innovators Radio
I interview business professionals, industry thought leaders and entrepreneurs in a variety of industries in a unique "mastermind-style" interview where you will learn tips and strategies for elevating your business to the next level.
Find it here: http://authoritypositioningcoach.com/portfolio/
---

8. Catalyst Sale
The Catalyst Sale Podcast is published weekly on Tuesdays. The content includes practical experience and information for sales professionals by sales pros. Mike Conner and Mike Simmons, cofounders of Catalyst Sale share their experience in enterprise B2B sales, including field sales, inside sale, sales management & sales and marketing leadership.
Find it here: https://itunes.apple.com/us/podcast/catalyst-sale-podcast/id1158596806?mt=2
---

9. Get In The Door
Struggle with getting in the door? This podcast is dedicated to helping you get in the door and what to do once you get there. Join your hosts, Steve Kloyda, The Prospecting Expert and Scott Plum, Minnesota Sales Institute each Thursday for the best sales and prospecting strategies and tactics.
Find it here: Website access: http://theprospectingexpert.com
iTunes access: https://itunes.apple.com/us/podcast?id=419196370
---

10. Help Me Close
HMC is about becoming the best that you can be. It's focused on inspiring & empowering Millennials in B2B sales, but anyone can join me on my journey. Subscribe to the latest videos with sales & leadership tips, book reviews, sales tools, and interviews with industry experts.
Find it here: http://helpmeclose.com/videos/
---

11. The How of Business
This podcast is focused on helping you start, run and grow your small business. The show offers practical advice, tips and techniques for existing business owners and aspiring entrepreneurs. Weekly episodes include discussions by co-hosts Henry Lopez and David Begin on various business topics, and interviews with other successful entrepreneurs.
Find it here: http://thehowofbusiness.com/
---

12. Human Resources for Small Business
The HR for Small Business podcast is the ultimate resource for HR professionals and small business leaders.
Join Brandon Laws as he chats with guests from the HR industry—digging up tips, tools, and insights you can apply. We'll dig into a different HR or leadership-focused topic each episode.
Find it here: https://itunes.apple.com/us/podcast/id533673516
---

13. In The Arena
If you want to learn the most current and powerful sales techniques and mindsets from the top professionals in the business, In The Arena is the place to find them. Host Anthony Iannarino is himself a successful and consummate sales professional with the know-how and experience to coach you on your way.
Find it here: http://apple.co/2zR04Nx
---
14. The Razors Edge
Conversations about doing business in a digitally disrupted world.
Each episode features a global executive or thought leader discussing current and future topics and trends in Sales, Social Selling, Account Based Selling and Marketing, Influencer Marketing, Leadership, Technology and more.
Find it here: http://apple.co/2yTbSL9
---

15. Sales Babble
The Sales Babble podcast contains fun filled, informative and engaging interviews with extraordinary sales experts from around the world.
Pat Helmers demystifies the babble about sales being pushy, aggressive and icky. It's not true! He believes anyone can win deals with a mindset of asking, listening and helping. Listen today!
Find it here: https://www.salesbabble.com/

---

16. Sales Chalk Talk
Reading, studying and listening to successful people can help you build bigger, better and much more quickly. Sales Chalk Talk is an excellent way to spend an hour each week, learning about an aspect of business that you can apply immediately!

Each and every show has awesome gems of knowledge and wisdom that you could never gain in a college education, because they're coming from people who are gaining the results that YOU want in your business!
Find it here: https://soundcloud.com/sct-show
---

17. The Sales Evangelist
The Sales Evangelist Podcast is one of the most electrifying and energetic podcasts out there. Host Donald Kelly interviews some of the world's best sales experts, entrepreneurs and sales reps.
Episodes range from 10-30 mins. Listeners consist of new and struggling sellers looking to increase sales. Check out the show.
Find it here: http://thesalesevangelist.com/listen-now/
---

18. The Sales Moment Podcast
Each episode of The Sales Moment Podcast provides a brief and thorough look at a particular aspect of the sales process. Pierce Marrs has over thirty-five years of hands-on experience in the sales profession and shares his insight on communication, influence and relationship selling for long term results.
Find it here: PierceMarrs.com
---

19. Sales Pipeline Radio
We feature the brightest minds in B2B sales and marketing, sharing secrets to driving greater volume, velocity and conversion of sales pipelines in any industry.
We cover the entire pipeline– demand generation, lead management, sales effectiveness, technology and more– all focused on helping you find, manage and win more business.
Find it here: www.salespipelineradio.com
---

20. Sales Reinvented Podcast
The Sales Reinvented Podcast is on a mission to change the negative perception of salespeople with a vision of making selling a profession to be proud of.
We interview sales experts from around the world eager to share their knowledge with you and believe in our mission and vision.
Find it here: www.salesreinvented.com
---

21. Sales Scenario
Sales Scenario helps salespeople – reps and managers – win more deals. The podcast gathers perspectives from many very experienced sales experts in one place, so that salespeople don't need to waste time finding the best advice for a specific sales problem.
Find it here: http://blogradio.salesscenario.com/
---

22. Selling In A Skirt
Selling In A Skirt with Judy Hoberman is about women in business, work/life balance, leadership and current events. It's your connection to women nationally, internationally and globally.
I have the opportunity to "brag" about my guests, promote them and their business so that my listeners have access to them. It's a conversation not an interrogation and I do my homework. Be prepared to be inspired, motivated and challenged.
Find it here: https://www.youtube.com/watch?v=Kgk-3QEM6tw
---

23. Small Business with Steve Strauss
Small Business with Steve Strauss is a fun, lively podcast where USA TODAY business columnist Steve Strauss talks with today's top entrepreneurs, innovators, and authors.
What works, what doesn't, and what motivates them? Let's find out!
Find it here: TheSelfEmployed.com
---

24. The Smart Solo Business Podcast
The Smart Solo Business Podcast delivers practical marketing, sales, and small business advice - helping self-employed professionals to reach their sales goals and thrive.
No gurus or gimmicky nonsense here - just proven sales and marketing wisdom and actionable tips that will help you get results.
Find it here: https://stephenlahey.com
---

25. Stories From the Sales Floor
We invite you to a three-martini lunch with today's top sales professionals, pioneers and thought leaders. It's your chance to learn from industry experts through an entertaining, storytelling narrative.
So sit back, grab a cup of coffee and join hosts Brandon Redlinger and Ben Sardella. Executive Producer - Joe Vignolo.
Find it here: https://itunes.apple.com/us/podcast/stories-from-the-sales-floor/
---

26. Take the Lead Radio Show
Dr. Diane Hamilton's Take the Lead Radio Show, is a nationally syndicated talk show on AM/FM every Monday, Wednesday, and Friday at 10 am EST. It is also available on multiple platforms including iTunes, Roku, and iHeartRadio. The show includes interviews directed at business professionals to help them take the lead in their career and personal life. Guests include Forbes 30 under 30 Brightest Young Entrepreneurs, Time Magazine Top 100 Most Influential People in the World, top authors, renowned billionaires, and award-winning social media experts.
Find it here: http://drdianehamilton.com/episodes
---

27. The Ultimate Sales Hustle Podcast
The Ultimate Sales Hustle Podcast is a podcast for sales professionals looking for actionable advice to help them close more deals.
Steli Efti of Close.io shares closing techniques, objection management tactics, sales management strategies and much more in a new episode every week.
Find it here: soundcloud.com/closeio
---

28. Winning Teams
The Winning Teams Podcast is all about supporting my mission to help global companies create winning teams. Winning Teams provides thought leadership and incisive thinking from top industry influencers globally to help you build your businesses.
Find it here: http://www.johnmurphyinternational.com/category/podcast/
---

Which sales podcasts would you add to the list?

While these are some personal favorites, there are new podcasts popping up every day. Do you listen to a podcast that deserves some love? Give it a shout out in the comments!
These 28 podcasts are perfect for enhancing your selling knowledge while you're on the move. Many of the hosts and creators of these podcasts also have books, webinars and other educational products available for consumption. If you like their podcasts, make sure to support their other efforts as well!
If you're interested in expanding your sales knowledge even while you're sitting still, you'll definitely want to check out Stop Selling & Start Leading, the new behavioral blueprint for making extraordinary sales. The book comes out in February 2018, and pre-orders come with extended learning packages - limited time only!