The Kind of Question that Always Leads to Buyers' Remorse
There are five kinds of questions sellers should avoid asking if they don't want to sound manipulative, self-serving, or offend buyers. In this 5-part series, the CONNECT2Sell Blog is exploring each, including this one that is sure to lead to buyers' remorse.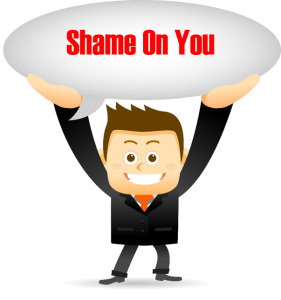 Worse yet, on top of buyers' remorse, this question may also lead to cancelled orders and negative reviews. It will undoubtedly tarnish your personal brand.
It's really not worth it. The short-term gain you might get is going to cost you more in the long run.
To Avoid Causing Buyers' Remorse, Don't Ask Shaming Questions
Questions meant to shame or embarrass the buyer into buying are strong-arm tactics and make the seller look like a schoolyard bully. In the age of empowered buyers, this tactic is outdated and unprofessional.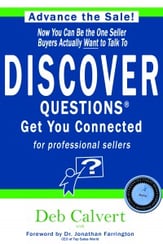 The apparent intention of these questions is to force the buyer to make a purchase out of a sense of shame or embarrassment. Even if this works to close a sale, the relationship between buyer and seller will be strained. What's more, the seller's brand and the company's reputation could be compromised. When buyer's remorse sets in, look for high rates of cancelled orders, dissatisfied customers and negative word-of-mouth reviews.
Like the other types of questions sellers should avoid, this one drives the seller's agenda without regard for the buyer's need. A seller who has conducted a thorough needs assessment, understands the buyer's need, and offers a solution that meets the stated need does not need to use a tactic like this. As the sale advances to a close, the seller who loses sight of the strategic intention and "goes in for the kill" risks undoing all that good work.
Examples of Shame Questions that cause buyers' remorse include:
Oh, so you can't actually afford to buy this?
Are you saying you don't have the power to make this decision on your own?
If you weren't serious about this, why did you take this meeting?
These questions are often followed by a strong statement like "My time is valuable, too" or "I guess I was wrong about you." These digs are apparently meant to intensify the guilt the buyer is supposed to feel for not buying on the seller's timeline.
Needless to say, these questions and statements are manipulative and don't fit in with a strategic intention built on demonstrating trustworthiness and creating value. You can do so much better than this.