Gotcha Questions is the final post in our 5-part series about the kinds of questions to avoid. You'll find the first four posts on our CONNECT2Sell web page.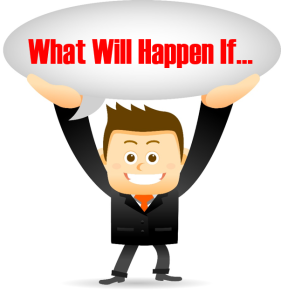 Questions used for needs assessment or to heighten urgency and advance the sale don't have to be manipulative.
If you hear yourself asking gotcha questions, check your intention. A recalibration of strategic intention will help you get back on track with more productive and more effective questions. Buyers respond better when they aren't feeling manipulated.
Avoid Asking Gotcha Questions that Set Up Your Pitch
Another well-known manipulative technique starts with an attention-getting statement followed by a gotcha! question. But even when these are effective in getting buyers to tune in initially, buyers will quickly tune out once they realize they've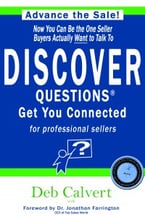 been duped.
Examples of Set-Up or Gotcha Questions include:
The Bush era tax cuts are about to expire. Have you taken steps to protect your family's income?
Most mid-size companies are saving big money on data storage options they don't want smaller companies to know about. How'd you like to hear about their secrets?
One in ten families declares bankruptcy within three years after the head of the household dies. What will happen to your family if you die unexpectedly?
What follows these questions will, of course, be a generic pitch about the product the seller has to offer. The opening gets the buyer's attention, so the seller goes full steam ahead into the pitch. The buyer's interest wanes as the pitch drones on. The realization soon hits. The gotcha question was just a generic set up; the seller led the buyer into an open trap. Feeling foolish, the buyer retreats.
You can do better than this. There's no need to ask gotcha questions, leading questions, shame questions, trite questions, or any other question that is a turn off for buyers. If you're looking for ways to dramatically improve your questions and to advance more sales more quickly, you need DISCOVER Questions® Get You Connected. This book covers all the bases and will help you become the ONE seller that buyers actually WANT to talk to.
Next Steps:
To learn more about DISCOVER Questions® Get You Connected and how to make more sales by asking better questions, order your copy of this bestseller from Amazon.com
When you need sales or management coaching, customized sales training, or a dynamic speaker call us at 408-779-PFPS or book an appointment with Deb.
Check out these resources for sales managers and front line sellers. New webinars, infographics, research, podcasts and more added every month!

The award-winning CONNECT2Sell Blog is for professional sellers who believe, as we do, that Every Sale Starts with a Connection.
Deb Calvert, "DISCOVER Questions® Get You Connected" author and Top 50 Sales Influencer, is President of People First Productivity Solutions, a UC Berkeley instructor, and a former Sales/Training Director of a Fortune 500 media company. She speaks and writes about the Stop Selling & Start Leading movement and offers sales training, coaching and consulting as well as leadership development programs. She is certified as an executive and sales coach by the ICF and is a Certified Master of The Leadership Challenge®. Deb has worked in every sector and in 14 countries to build leadership capacity, team effectiveness and sales productivity with a "people first" approach.