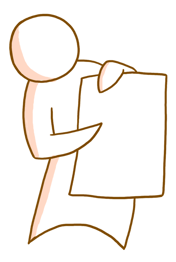 In the category of things that shouldn't have to be said but obviously need to be said…
Sellers: do not set appointments or meetings unless you are ready, willing and able to keep them.
This includes these three non-negotiables if you are truly a professional.
1. Be on time every time.
If you run into a truly impossible situation, notify your buyer as soon as possible so he or she can reallocate the time. They will appreciate it even if you notify them when you were only a few minutes late. It is courteous and respectful to do so. It signals that you will be courteous and respectful of them in other ways, too, when they are doing business with you.
2. If you say you will call back on a certain day or time, do it.
Your intention to give a general range or to float an idea of when you might reconnect is not sufficient. Your best bet is to schedule a firm appointment for your call back. This demonstrates your commitment and also compels your buyer to be more available for the follow up.
3. Never blow off a scheduled appointment, even if it's just a phone call.
It is stunning to me how many sellers promise to call me once I've agreed to take their meeting… But at the appointed time, they are no-shows. There is no faster way to be blacklisted by a buyer.
When I ask sellers why they view callbacks and appointments so casually, the most common response I hear is some variation of "they didn't really want to talk to me anyway."
Then why did you set the meeting in the first place? And by not keeping your commitment, all you've done is ensure that they will never want to talk to you.
To honor your buyers and your own professionalism, honor the appointments and follow up you commit to.

The CONNECT2Sell Blog and training programs are products of People First Productivity Solutions. We build organizational strength by putting people first. Visit our website for more sales resources and tools. To learn more about our training programs, take a look at our 2015 course catalog.
Editor's Note: This post was originally published February 2015 and has been recently updated.