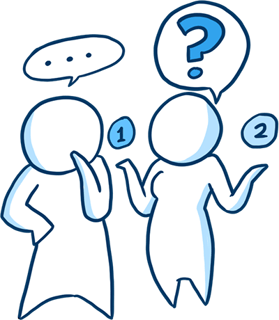 Leading questions bother buyers. This is one of the five types of questions to avoid asking buyers. In a previous CONNECT2Sell Blog post, we started this series with a look at "If I could..." questions.
Asking leading questions is the second tactic sellers should avoid if they don't want to sound self-focused and put buyers off.
If you hear yourself asking leading questions, check your intention. Chances are a recalibration of strategic intention will help you get back on track with more productive and more effective questions.
Avoid Asking Leading Question with Obvious Answers
If everyone already knows the answer, what's the point of asking a question? Sellers celebrate when they get the expected answer to questions like "Would you like to save money on your insurance premiums?" But a "yes" response to that simplistic question isn't a green light to a sales pitch. It's just a throwaway answer to a throwaway question.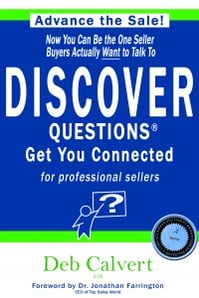 "Wouldn't you agree that…" questions fall into this category, too. Some sellers put a lot of stock in these questions, and some deliver these questions with an intensity that is almost comical. Maybe you've been a buyer and seen this demonstrated by a seller. The seller locks into a penetrating gaze, begins to nod slowly as if trying to hypnotize the buyer and then asks, in a very serious tone, something like this: "Wouldn't you agree it's important to do the right thing for the people here who are counting on you?"
Who would say "no" to a question like that? At the same time, who would be compelled to buy as a result of such a leading question that adds no value and over-reaches? Frankly, the seller still has a lot of work to do to fill in the gap and explain why the "right thing" requires his or her product.
The problem with leading questions is they annoy buyers. They are obviously leading, and no one wants to be led by a self-serving seller (and until the buyer's needs become the main topic, all sellers seem self-serving!). Also, these questions are not genuine. They don't provoke thought. They are usually answered with a "yeah, but" response, so they actually invite objections.
Sellers over-rely on leading questions with obvious answers because they misunderstand their own role. The job of a seller is not to manipulate, fool, lead, push or cajole a buyer into buying. The job of a seller is to sell. The most effective way to sell is by meeting buyer needs. Questions like this do not reveal buyer needs and are not effective in spotlighting how a seller can uniquely meet a buyer's needs.
Next Steps:
To learn more about DISCOVER Questions® and how to ask quality questions, order your copy of this bestseller from Amazon.com
When you need sales or management coaching, customized sales training, or a dynamic speaker call us at 408-779-PFPS or book an appointment with Deb.
Check out these resources for sales managers and front line sellers. New webinars, infographics, research, podcasts and more added every month!

The award-winning CONNECT2Sell Blog is for professional sellers who believe, as we do, that Every Sale Starts with a Connection.
Deb Calvert, "DISCOVER Questions® Get You Connected" author and Top 50 Sales Influencer, is President of People First Productivity Solutions, a UC Berkeley instructor, and a former Sales/Training Director of a Fortune 500 media company. She speaks and writes about the Stop Selling & Start Leading movement and offers sales training, coaching and consulting as well as leadership development programs. She is certified as an executive and sales coach by the ICF and is a Certified Master of The Leadership Challenge®. Deb has worked in every sector and in 14 countries to build leadership capacity, team effectiveness and sales productivity with a "people first" approach.