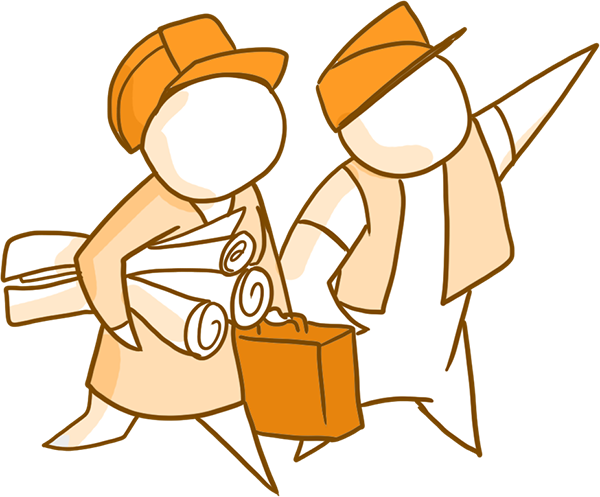 Seller differentiation also includes the seller's own personal brand. Intentional or not, every seller develops and telegraphs a brand. For some, the brand is highly polished and professional. For others, the brand may be free-spirited, flexible, approachable, customer-focused, creative, energetic, thoughtful or persistent. Some sellers communicate a brand that is flighty, disorganized, aloof, intense, distracted, desperate, rigid or pushy.
Personal brands are earned by the way a seller presents himself or herself to others. Without deliberate thought, conscious choices are not made about the brand. Instead, an accidental brand may be positive or negative. Either way, the seller's personal brand is another point of differentiation. In order to stay competitive, sellers are well-advised to manage their own brand and to act in a manner which conveys what they would like buyers to believe about them.
Align Your Personal Brand with Your Company's Brand
There may be times when a seller's brand is not aligned in some way with a company's brand. Companies may try to screen for abilities that will help maintain image alignment in their recruiting processes. Or they may have onboarding training for new hires to communicate what image is expected of sellers. For example, a seller selected to be an "Apple Genius" attends a 14-day training program. During this training, the people who will work at the "Genius Bar" in an Apple retail store are taught how to be empathetic and how to understand what customers need and want.
The desired brand, then, for this team is "understanding and empathetic." A seller who displays behaviors contrary to this image would be differentiating himself, but this would be in an unfavorable way because buyers have expectations related to their usual experience.
For sellers who want to extend or supplement the company or product differentiation, it is important to stay aligned with the established image and to also get aligned with what will be of value to each individual buyer. Both practices will ensure your differentiation is a competitive advantage rather than being ineffective or counter-productive.
Getting alignment, tailoring the way you position your competitive differentiation and creating value through your differentiation can be done best when you utilize questions. Building a brand and attempting to connect based on assumptions will do more harm than good. Instead, ask your buyers questions so you can understand them and position yourself to meet their needs in ways other sellers do not.
Next Steps:
To learn more about DISCOVER Questions® and how to get connected in meaningful ways with your buyers, order your copy of this bestseller from Amazon.com
When you need sales or management coaching, customized sales training, or a dynamic speaker call us at 408-779-PFPS or book an appointment with Deb.
Check out these resources for sales managers and front line sellers. New webinars, infographics, research, podcasts and more added every month!

The award-winning CONNECT2Sell Blog is for professional sellers who believe, as we do, that Every Sale Starts with a Connection.
Deb Calvert, "DISCOVER Questions® Get You Connected" author and Top 50 Sales Influencer, is President of People First Productivity Solutions, a UC Berkeley instructor, and a former Sales/Training Director of a Fortune 500 media company. She speaks and writes about the Stop Selling & Start Leading movement and offers sales training, coaching and consulting as well as leadership development programs. She is certified as an executive and sales coach by the ICF and is a Certified Master of The Leadership Challenge®. Deb has worked in every sector and in 14 countries to build leadership capacity, team effectiveness and sales productivity with a "people first" approach.
Editor's note: This blog was originally published July 2016 and has been recently updated.