In no particular order, these are my recommendations for the seven best sales books you don't already have on your shelf.
These are written for front-line sellers. You haven't heard about them yet because they're too new, self-published, or from first-time authors. Don't let that stop you! Each of these is absolutely worth the read.


7 of the Best Sales Books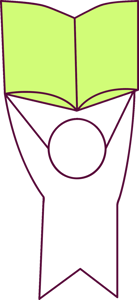 Sales in a New York Minute by Jennifer Gluckow

The Seller's Challenge by Thomas Williams and Tom Saine

Gap Selling by Jim Keenan

Value Propositions that Sell by Lisa Dennis

The Modern Seller by Amy Franko

Unlocking Yes by Patrick Tinney

Sales Success Stories by Scott Ingram
This list is completely subjective. I've read over 100 books about selling this past year, and there are plenty of good ones that don't appear here. As a field coach who works directly with sellers, I am zeroing in on the ones I believe have the greatest usefulness to sellers but might be missed by the very people who need them most. As a researcher who listens carefully to buyers, I'm also selecting books that will help sellers meet the expectations and demands of busy, empowered, fickle buyers.


Why Aren't There More or Different Sales Books on This List?
This isn't meant to be an exhaustive list of great sales books. HubSpot has already compiled a fantastic list that includes the most-highly rated sales books of all time. It's not a list of 2018's best books -- the Top Sales World list of Top Sales Books of 2018 does a fine job for that.
This little list is different. My aim is to recognize a handful of books that:
Might get overlooked in a year that's been packed with great new sales books

Aren't from the biggest names and perennial sales authors you see everywhere

Are solid, well-written, and different from other works out there

Genuinely help front-line sellers do the work of selling
I've written and talked about and recommended lots of other titles, too. I've purchased bulk quantities for clients when the need is there. But it's these seven (in addition to my own!) that I'd like to suggest for sellers who are looking for ways to be more successful in 2019.
What Should I Consider When Selecting a Sales Book?
You already know that you can't judge a book by its cover and that not all books are created equally. When you pick your next book to learn selling skills and techniques:
Look for authors and topics that will stretch you.

Prioritize substance over style.

Don't limit yourself to who or what you already know.

Keep an open mind and try the techniques and ideas you read about.

Find authors who write about the selling you do (B2B vs. B2C, inbound vs. outbound, etc.).

Beware absolutism that's meant to be controversial just to sell books (vs. helping you!).

Remember that small, single-company research studies may not apply to you and your situation.

Note that many sales books are motivational, not instructional. Find ones to fit your needs.

Don't rule out self-published books or those with plain-style covers.

Pick ones that include fresh data, new research, and buyer-based perspectives.
Of course, it doesn't hurt to read books that review the basics or re-package the essentials in a new way. Just remember that there are other books doing more, and don't assume all sales books cover the same ground.
At a time when click-bait is a daily menace, look out for the authors who declare absolutist positions just to stir up interest. If they aren't backing those positions up with solid research and recent examples, you may find there's more harm than good in what they offer. You'll recognize these authors by the chest-thumping and attack-dog tactics they use to try and position themselves as alpha authors.
Why Does Reading Matter if You're in Sales?
Studies show that learners are earners. There is a correlation between learning and achievement.
In sales, reading the right books matters because selling is hard. It's a lonely job, too, where admitting that you're struggling makes you especially vulnerable. Books can help keep. They can motivate you when you're in a slump. And the good ones can also offer proven, field-tested ideas that will help you turn that slump around.
In this time of disruption and rapid change, well-researched books can also keep you on course. They'll guide you to make shifts that buyers are demanding from sellers. They'll equip you to stand out above other sellers that buyers avoid. What's more, quality books will boost your competence and confidence so you'll succeed more often in achieving your sales goals.
What If I Don't Really Like to Read?
There are other options for learning and honing your craft!
Try listening to books on Audible – a great way to make your windshield time more valuable.

Check out podcasts about sales, especially the ones that feature authors talking about their current research and offering some content from their new-release books.

Download webinars and Talks from sales authors, speakers, coaches, trainers and thought leaders.

Join a book club or start one with your colleagues. Read a chapter at a time and discuss ways you can apply the takeaways before trying to absorb too much at once.

Work with a sales coach who is well-read and stays current on industry trends and buyer research.
The point isn't to read. It's to continually learn and grow in your sales career. The authors and books mentioned in this article can help you do exactly that.
For additional resources and lots of sales learning, click the button below and check out The Sales Experts Channel. It's the go-to place for sales webinars -- and new ideas and info on the sales community!