You already know that your actions significantly impact sales performance. As a sales manager, there's a cause-and-effect for nearly every thing you do. The problem is that you may not know how the pieces fit together. You probably have more questions that answers: Which sales manager actions trigger which seller reactions? What are the manager behaviors that produce stronger sales? Does management or leadership training for sales managers make a difference? What does?
Which one of these sales manager actions do you think makes the biggest impact on sales?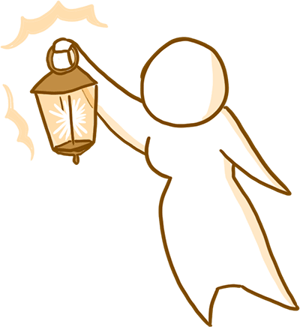 Lead generation for sellers

Daily sales rallies to fire up sellers

Handling key accounts directly

Monitoring dashboards and reports

Attending internal meetings with support departments

Handling administrative tasks for sellers

Putting out fires and running interference on problems

Riding along with sellers to help close deals

Negotiating quotas and comp plans to motivate sellers

Reviewing proposals and deals
Trick question. None of those ten activities is the one that makes the most impact on sales performance. Research from Towers Watson concludes that the single most important thing sales managers can do to drive sales is…
Not selling. Not managing. Not running reports. Not attending meetings or desk jockeying.
The single most important thing you can do to drive sales is to be a leader. The Towers Watson report, "Leverage Sales Managers to Create Superior Performance," says it this way. "Ultimately, sales managers succeed because they are leaders… Bottom line – their leadership skills set them apart from other managers and sales representatives.
What Is Leadership? How Is It Relevant for Me as a Sales Manager?
Earlier in this series for new sales managers, we described the differences between managing work and leading people. There seems to be a misunderstanding, in many sales organizations, about whose job it is to lead. Frontline sales managers look for others who are higher on the org chart to do the job of leading. That's unfortunate.
The word "lead" has its roots in an Old English word, "leden," that meant "to guide." Leaders guide others. The word "manage" stems from a root word that meant "to handle." When sales managers limit themselves to handling work related to sales, they miss their best shot at making an impact.
Handling work, of course, is important for driving short-term results and keeping all the plate spinning. It's ineffective for a sales manager to exclusively focusing on the short term, micro-managing the details, being in reactive mode, and jumping in to get immediate sales results.
Guiding sellers is essential for long-term results. Focusing on the long-term and on the bigger picture isn't something that should be reserved for folks in the C-suite. Leadership that inspires and mobilizes sellers should be the purview and primary focus of every sales manager.
The Towers Watson research report includes results of surveys conducted with sales managers and sellers. According to sellers, nine items were strongly correlated with effective sales management. You'll notice that these nine items have nothing at all to do with selling. Even so, these are the behaviors exhibited more often by effective sales managers and less often by ineffective sales managers.
These nine items have something else in common. Each is a prerequisite to successfully guiding someone else. In order for people to follow you, they have to trust you and understand where you're going to take them. They have to feel supported. They need you to remove obstacles, make enough time for them, and help them when they get stuck. It's also imperative for them to see how your actions benefit them, not just you.
If you are spending time carrying an account load, donning your super hero cape to swoop in every time a problem arises, working behind closed doors to run reports, and doing task-related work, you won't have time to behave in these ways. You won't be leading. And you won't be effective.
The Five Practices of Exemplary Leadership® and What They Mean for You
That's why is so important to provide leadership training for sales managers. If you are a sales manager in an organization that isn't offering leadership development, you'll need ways to access and practice this on your own. It's not optional if you want to be effective.
Here's a great starting point. Read the book, attend a workshop, get a certified coach, take the 360-degree assessment, or all of the above… In whatever format you choose, learn more about The Leadership Challenge® and The Five Practices of Exemplary Leadership® (an evidence-based framework for leadership). This seminal body of work, from Jim Kouzes and Barry Posner, is backed by over 35 years of research with over five million participants around the world. It's also validated by hundreds of independent studies.
Best of all, The Five Practices of Exemplary Leadership® are easy to understand and easy to adopt. Each of The Five Practices is defined by six behaviors. Each of those behaviors boils down to a simple choice. There are no special talents or personality characteristics required. Only a choice to behave, more frequently, in ways that make you more effective.
Here are The Five Practices with a brief description from the authors. This is just a high-level overview, a starting point. Conceptually, you can see how these ideas could have an impact. That's why these ideas are appealing. But don't stop there. Remember, too, that each Practice is broken down into six measurable, observable behaviors. That's what takes this from concept to application. To be more effective, you'll want to get right down to the behaviors of leaders… leadership behaviors, like those in the table above, that will make you more effective as a sales manager who makes a positive impact on sales performance.
Model the Way
Leaders clarify values and set the example. They examine their own values and understand how they align with those of their followers and their organization. They are able to articulate those shared values and act in accordance with them. Leaders set the example through behaving consistently with the shared values of the team and the larger organization.
Inspire a Shared Vision
Leaders envision an uplifting future and enlist others in common aspirations. Leaders engage people in giving voice to their aspirations, linking with their motivations and their interests. To stimulate others to follow a shared vision, leaders enable their followers to see that they are part of something important and meaningful, something that can only be accomplished by working together.
Challenge the Process
Leaders actively search for opportunities to improve. They are willing to challenge the status quo and to face the unknown. They take risks, innovate, and are open to learning from experience. They encourage idea-generation and experimentation, helping their followers learn from setback as well as success.
Enable Others to Act
Leaders empower their followers by fostering collaboration, building trust, increasing self-determination, and developing competence. They share power and offer latitude to others about how to do their work. They promote teamwork by helping followers develop the confidence and capabilities necessary to succeed together, and create a climate of collaboration.
Encourage the Heart
Leaders tap into the motivational power of reinforcement by both recognizing individual contributions to the team's success and creating a spirit of community in celebrating the group's accomplishments. They link recognition and rewards to values and standards, demonstrate a sincere concern for followers, and stay personally involved with their followers, creating an esprit de corps.
Leadership is not about job title or position on the org chart. It's about guiding people around you. That includes sellers who report to you. It also includes guiding your colleagues and co-workers, your customers, and your community.
People want leadership. They may not want to be managed (handled), but they welcome guidance.
Sellers Lead Buyers… Are You Modeling Leadership Behaviors to Them?
Buyers want guidance, too.
Research with buyers clearly and compellingly shows that buyers want sellers to show up as leaders. The sales professionals who report to you need a role model who's a leader. They may also need to be liberated to lead and to understand the specific behaviors that buyers desire. To learn more about this research and how it provides a behavioral blueprint for seller behaviors, check out this webinar or get the book Stop Selling & Start Leading (Bronze Medalist for Top Sales Book of 2018).
Your development as a leader AND the development of sellers as leaders will both boost sales performance in your organization. Leadership behaviors lead to employee AND customer engagement, positive employee AND customer experiences, higher levels of retention of both employees AND customers, and a whole host of other benefits. This is no small matter. Leadership development is a sure-fire strategy for long-term, sustainable success.
Click the above image to learn more about The Leadership Challenge Workshop and a 360-degree assessment of your leadership skills.