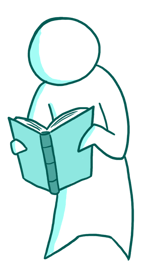 What do today's buyers really want? That's the question sellers have been asking themselves since the game changed due to a proliferation of information and options + how easy it is for buyers to find them.. Stop Selling & Start Leading -- the new book from Jim Kouzes, Barry Posner and Deb Calvert -- is loaded with buyer-based research and seller stories to answer to that big question. That's why it's become one of the top sales books since its release in March 2018.
So, what does "Stop Selling & Start Leading" really mean? What's it all about?
Why Add Stop Selling & Start Leading to Your Must-Read Sales Books?
Stop Selling & Start Leading teaches sellers how to make meaningful connections with buyers through exemplary leadership, rather than just pushing the sale. It's about transforming values into actions, visions into realities, obstacles into innovations, separateness into solidarity, and risks into rewards. All for your buyer.
But get this: Using the behaviors outlined in the book will benefit you, too. You'll:
Get exclusive access to the surprising results from research studies with B2B buyers.
Learn how The Five Practices of Exemplary Leadership® can increase sales.
Develop your full leadership potential.
Learn simple behavioral shifts that will change how buyers respond to you.
Feel good about the work you do in sales.

This is why you don't want to miss this book!


Infographic Guide Below
To make it easier to understand the premise of Stop Selling & Start Leading, I've included an infographic that explains how to sell the way today's buyers want us to -- the very core of Stop Selling & Start Leading. Buyers want us to behave like leaders, and there is an evidence-based blueprint for leadership behaviors. It comes from the work of my co-authors and is well-known as The Five Practices of Exemplary Leadership® --
Model the Way
Inspire a Shared Vision
Challenge the Process
Enable Others to Act
Encourage the Heart
Feel free to save and share this introduction to our research and findings. And when you're ready to liberate the leader inside yourself and make extraordinary sales, head to Amazon, Barnes & Noble, or Books-A-Million and get your copy of Stop Selling & Start Leading!