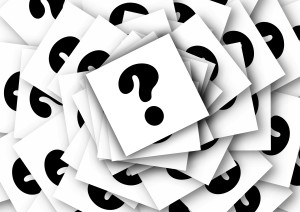 Quality sales questions create value. Here's how it works.
To meet buyer demands, sellers must start and end every sales encounter with value.
Sellers do this by differentiating themselves, building trust and demonstrating to buyers how much they care. Each of these objectives has been linked to asking sales questions.
When interviewed after meeting with sellers who asked quality sales questions, buyers reported favorable impressions of the seller. What's more, sellers who ask quality sales questions advance the sale faster and close more sales.
Quality Sales Questions Simultaneously Produce these Results:
Asking questions enables sellers to understand what buyers value.
Asking questions reveals the hierarchy of buyer preferences.
Asking questions builds rapport and trust.
Asking questions improves trustworthiness and serves a specific purpose in all 12 Dimensions of Trust.
Asking questions creates value for buyers challenged to think in new ways.
Asking questions stimulates dialogue and signals the seller is genuinely interested in what matters to the buyer.
Asking questions and gathering information about what matters to the buyer prepares the seller to position product benefits in a way that will be relevant and compelling.
Asking questions keeps the seller and buyer processes aligned.
Asking questions will help the seller to avoid making dangerous assumptions about the buyer's awareness, interest and desire.
Asking questions creates new value and differentiates the seller who asks them from all other competing sellers.
The importance of asking quality sales questions can't be over-stated. If you haven't already read the definitive book about sales questions, be sure to grab a copy today. It's based on 20+ years of field research with both buyers and sellers.
Next Steps:
To learn more about DISCOVER Questions® and how to get connected in meaningful ways with your buyers, order your copy of this bestseller from Amazon.com
When you need sales or management coaching, customized sales training, or a dynamic speaker call us at 408-779-PFPS or book an appointment with Deb.
Check out these resources for sales managers and front line sellers. New webinars, infographics, research, podcasts and more added every month!

The award-winning CONNECT2Sell Blog is for professional sellers who believe, as we do, that Every Sale Starts with a Connection.
Deb Calvert, "DISCOVER Questions® Get You Connected" author and Top 50 Sales Influencer, is President of People First Productivity Solutions, a UC Berkeley instructor, and a former Sales/Training Director of a Fortune 500 media company. She speaks and writes about the Stop Selling & Start Leading movement and offers sales training, coaching and consulting as well as leadership development programs. She is certified as an executive and sales coach by the ICF and is a Certified Master of The Leadership Challenge®. Deb has worked in every sector and in 14 countries to build leadership capacity, team effectiveness and sales productivity with a "people first" approach.