Trite questions that bore your buyers make you seem like every other seller. These over-used questions are ineffective and unnecessary.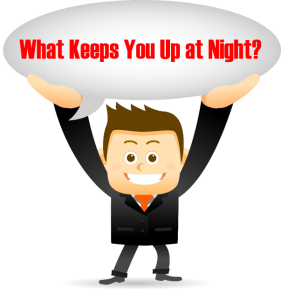 There are five kinds of questions sellers should avoid asking if they don't want to sound manipulative, self-serving, or offensive. Over the past several weeks, we've been reviewing each type here in the CONNECT2Sell Blog. Trite questions, like shame questions and leading questions will irritate buyers and cause them to mistrust you. If you hear yourself asking these types of questions, check your intention. Chances are a recalibration of strategic intention will help you get back on track with more productive and more effective questions.We're taking a look at each type.
Avoid Asking Trite and Overused Questions
To the buyer, these kinds of questions seem manipulative just because they've heard them from so many sellers. The questions themselves are not necessarily meant to manipulate or lead a buyer. But they've been so often asked in an insincere manner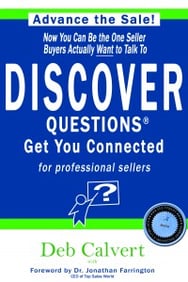 that buyers assume sellers are not really interested in their replies.
Oftentimes, sellers who ask these questions don't know where to go next. That's a big part of the problem. When you ask how someone is doing, get a reply (sometimes including personal information), and then launch into a sales pitch, it seems like you don't really care what was shared. It's better to avoid asking a question if you don't intend to respond to what you hear.
Trite and overused questions set the bar low for both the seller and the buyer. Disingenuous opening questions set the tone for the rest of the meeting. A seller who starts with a low value throwaway question has to work harder to re-engage the buyer with the next questions. The time wasted on the meaningless questions plus the recovery time to re-engage the buyer could have been better spent.
Examples of Overused and Trite Questions include:
How's everything going?
What keeps you up at night?
What will it take to get your business today?
Sellers who want to create value and differentiate themselves will recognize that hackneyed and trite questions have no place in their conversations with buyers. The object is to engage buyers with a natural conversational flow. These questions aren't engaging because they're not natural.
Next Steps:
To learn more about DISCOVER Questions® Get You Connected and how to make more sales by asking better questions, order your copy of this bestseller from Amazon.com
When you need sales or management coaching, customized sales training, or a dynamic speaker call us at 408-779-PFPS or book an appointment with Deb.
Check out these resources for sales managers and front line sellers. New webinars, infographics, research, podcasts and more added every month!

The award-winning CONNECT2Sell Blog is for professional sellers who believe, as we do, that Every Sale Starts with a Connection.
Deb Calvert, "DISCOVER Questions® Get You Connected" author and Top 50 Sales Influencer, is President of People First Productivity Solutions, a UC Berkeley instructor, and a former Sales/Training Director of a Fortune 500 media company. She speaks and writes about the Stop Selling & Start Leading movement and offers sales training, coaching and consulting as well as leadership development programs. She is certified as an executive and sales coach by the ICF and is a Certified Master of The Leadership Challenge®. Deb has worked in every sector and in 14 countries to build leadership capacity, team effectiveness and sales productivity with a "people first" approach.