Examples of Teamwork - How to Make Your Teams More Effective
These examples of teamwork will help you develop a highly effective team!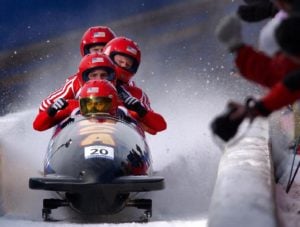 Top secret clearance? Magic wands? Scientific formulas? None of these needed to build a highly effective team. I am very fortunate, over the last 13 years, that I've worked as an Instructional designer, I've worked with the same core team. In today's world, working on the same team is rare.
Checklist: Improve Teamwork by Increasing Employee Engagement
Teamwork Examples: How Effective Teams Look
Examples of Teamwork: Team Member Expertise
Our objective is to be a highly effective team; therefore, we are one. We share the common goal of creating the best training possible with the resources that are available.
We all come from different walks of life, location, upbringing, finances, even schooling. Some of us have degrees and some do not. We are vast in our ages from true Millennials, Gen X, to Baby Boomers. Each of us has very similar core skills set but there is so much more. If you look at us on paper, we might even seem dull or cookie cutter but when we roll up our sleeves and get down to it, we are rather eclectic. Each of us has a passion for our jobs, and we take that passion and turn it into amazing training. It's kind of like watching a dance. Each of us have our own choreography. However, we understand what each of us brings to the table, and we can anticipate the end result and the dance comes together smoothly.


Examples of Teamwork: Connect, Communicate and Collaborate
Each member of our team contributes, and each contributor plays to their own individual strengths. More specifically, we connect! We communicate, brainstorm and collaborate on, just about, everything. Additionally, we work for many channels of business. This requires us to focus on what we create so that it can be used by more than one group. In doing that, no one is an island. Sorry about the clichés but in this case it's very true. My team uses each other as a sounding board and no idea is criticized or ignored. All possibilities are explored and then credit is given where it is due which shows a real trust and support of and for each other.
Let me break it down even further. Each member of my team has an emotional intelligence. I believe that I am working in an environment where everyone is socially aware and understands the feeling and thoughts of the team As a result, the group puts out a better quality of work.


Examples of Teamwork: Extroverts v. Introverts
The next piece of our team puzzle is having a good mix of extroverts and introverts. Typically, extroverts are the ones that seem to bring the most to the team. Nevertheless, in our case, our introverts are the deep thinkers and they bring just as much if not more. We have a strong balance of both personalities and this prevents morale from dipping to low as we balance off of each other.


Examples of Teamwork: Laughter
Humor! We laugh and laugh a lot. We laugh at ourselves, at each other; we share laughter as a team. This allows the trust to continue to build and become even stronger. When you laugh together, you communicate better. You help hold each other up if we hit a bump which in turn, continues to build the intimacy in the team dynamics. We've learned not to take everything so seriously by having laughed and shared our humor; it helps when it is time to be serious and we focus on the situation at hand.
We may seem to have all the right people in place but we also have one vital, key role, which is our manager. Our manager is amazing and sets the example of how to balance all the personalities we have as a team. Not once have I ever felt that my back wasn't covered. Our manager facilitates us so that we work very seamlessly together. Because of our leadership, we have learned to anticipate the needs of others on the team. We've also been allowed to try new things and even through failure we aren't criticized for trying.


Examples of Teamwork: Good and Bad Days
I know this sounds very "Disney," and that's OK. We have our ups and downs but because of the dynamics that we have set out to create, we are able to have those variances and it doesn't cause us to implode. I realize that not every team is a family, nor can they be. I'm fortunate that the team I work with is just that. We spend 60% of our lives at work and with those that we work with. It's important that we maintain the right balance for us to continue to work together and produce the type of work that we do. That balance is what makes us a team and a highly effective once at that.
Find your balance for your highly effective team!
Julia Purnell is an instructional designer within Sprint University at Sprint Telecommunications since 1989. She is Triple C certified along with Criterion Referenced Instruction (Mager) certified. Julia currently lives in Grandview, MO and writes children's books in her spare time.