How To Build Team Spirit: You Don't Need a Title to Be a Leader!
Team Spirit is something a team must work to obtain. This blog will help teach you how to build team spirit!
So many times in our lives we see someone become in charge of something – a company, city, or town.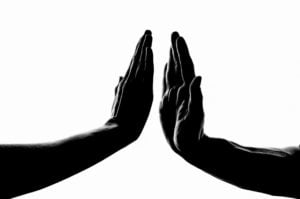 A number of years ago I learned an important lesson about leadership from college athletics.
My son played on a Division I College Hockey team in the Boston area. He worked hard and was a good player. Heading into his senior year, he was certainly seen as one of the top players. He was a grinder – the player who gets the puck and then passes it to the scorers who, presumably will shoot and score. His role was less glamorous but critical to a team's success.
The team had various issues each season preventing them from getting into the playoffs. Nonetheless, they were all good guys and for the most part had a strong work ethic. In the summer before my son's senior year, the team captains were picked by the players on the team.
How to build team spirit without the title!
Jim, my son's roommate, became team captain – the guy who wears the "C" on his jersey. Another one of my son's roommates, Will, became an alternate captain – he wears an "A". Finally, Chris, my son's third roommate (they lived in a quad dorm), became the second alternate captain – also wears an "A". The only one NOT chosen out of the four roommates to be a leader on that team was my son.
I can't imagine how frustrating that felt to him – this experience frustrated me. Furthermore, it felt like he would be excluded, or omitted from the bulk of what would be going on that year.
While I have not talked to my son about it yet – probably will one day – I learned how to lead when you're not put in charge.
One day at a hockey game, shortly after the senior season began, the first period of the game was over and the players were heading off the ice. The Zamboni resurfaced the ice, as they always do after every play period is over. This time was different though.
At this time, I saw my son standing right at the gate where the players come off the ice and head toward the locker room. He had his glove out, "fist bumping" every player as they exited the player's bench. He became a gatekeeper – patting each player on the head or fist as they came off.
He did this at the next intermission too – and at the end of the game.
How to build team spirit - SET AN EXAMPLE!
This went on at the next game, the next away game, the next month of games, and all season. My son, intentionally or not, had become one of the leaders on the team by being that guy who let all the other guys know they are doing a "good job" as they left the ice.
It took a while to hit me. I'd think to myself, he was having fun. Later though, it became teachable moments.
You don't have to have a title to lead – you just have to step up and support your teammates.
All of us can find a way to help build morale or support a cause – and it can be as simple as looking in someone's eyes and giving them a fist bump.
Who around you is a leader without a title?
Lori Richardson helps mid-sized companies grow revenues by solving key issues in their sales department - like recruiting issues, retention issues, diversity hiring, process, pipeline and leadership. She speaks at CEO groups on topics of sales growth. This year, Lori received an award from the AA-ISP for work done promoting more women sellers and leaders in B2B. Clients include companies in the technology, telecom, manufacturing, distribution, and professional services industries. Learn more at Score More Sales or on Twitter.