Common HR Mistakes Companies Make (But You Don't Have To!)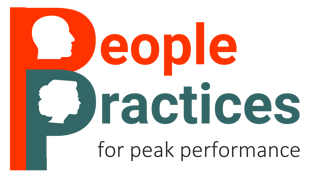 Over the next 13 weeks, this CONNECT2Lead Blog series will cover a gamut of common HR mistakes companies make. Our aim is to help you troubleshoot and avoid these issues. If you're an HR practitioner or work in a small or mid-size business that's stretching to cover HR functions, this series can keep you from making common, easily avoidable mistakes in your people practices.
The Struggle Is Real!
The stakes are high. Mistakes are costly. In an ever-evolving field fraught with confusing regulations and case law, HR's struggle is real!
Human resources work, often behind-the-scenes, impacts every aspect of the employee experience. And every aspect of the employee experience needs to be top notch at a time of The Great Resignation, The Quiet Quit, and the Gig Economy. Attracting, retaining, developing, and delivering quality services to employees includes:
Recruitment efforts to attract quality candidates
Oversight of internal promotions
Outreach to establish the employer brand in schools or other likely candidate pools
Determinations related to job levels, employee counts, job descriptions, etc.
Supporting interviewing and hiring practices to ensure fair hiring practices are exercised
Onboarding new employees, including the set-up of benefits and payroll variables
Bolstering employee engagement and satisfaction
Providing learning and development opportunities
Establishing and maintaining performance management systems
Working with managers to counsel employees who are under-performing
Implementing and maintaining records related to performance appraisals
Coordinating benefits, employee enrollment in annual plans, and administration of benefits
Creating compensation plans and processing payroll
Handling employee grievances and investigating violations of policies that impact people
Promoting wellness, fairness, and protection of employee rights
Monitoring for best practices in safety and employee wellbeing
Contributing to a positive, productive workplace culture
Supporting the strategic goals of the organization with aligned people practices


That's a lot of plates to keep spinning!
The one overarching fix that will help you avoid mistakes in all these areas is to become less reactive and more proactive.
An Underlying Cause for Common HR Mistakes Companies Make
All too often, the HR team is waylaid by the latest crisis. It may feel that you're always doing triage, swooping in to save someone or to resolve an explosive situation.
That's a surefire recipe for disaster. You can be everywhere for everyone at a moment's notice. There will be times when you are simply not available (yes, you really do need to go ahead and take that vacation!).
If you are the Fixer, you're always going to find yourself in a fix.
This reactive approach to Human Resources doesn't serve you or the organization well. It magnifies the chances of mistakes, adds to the stress of everyone involved, and creates a cycle of lather-rinse-repeat instead of actual solving problems long-term.
Here's a classic example. Dealing with employees when they display inappropriate behavior does demand immediate attention. That's reactive, and it's essential to react. But don't stop there!
If you don't take time to create and issue clear professional standards… if you don't educate managers about modeling and holding others accountable to those standards… and if you don't document and provide clear feedback when standards are violated, you're inviting more inappropriate behavior and keeping yourself in reactive mode.
You're also exposing the organization to risk. Repeated offenses indicate that the efforts to resolve were not serious enough to make a difference.
Being proactive is a strategic play. It's working smarter, not harder. Building the skills for proactively thinking bigger picture may take some time. It's worth it because, in the long run, you'll be saving yourself (and others) time, money, and hassle.
To become more proactive and less reactive, shift your thinking. Instead of asking "What could go wrong today" and "What do I need to fix right now?" push yourself to ask "What can we create that will help us be stronger in the future?" and "How can we make things better so these issues don't recur?"
These three steps will get you started on the road to proactive problem solving that sticks.
Anticipate change instead of waiting for it. Look for the small ways, every day, to improve and get ahead of changes.
Plan ahead. Be specific in the plans you make. Anytime you relapse into "admiring the problem" with conversations that go nowhere, start planning.
Empower others to react to those day-to-day issues so you can focus on the bigger picture.
With these three, simple steps, you'll be able to contribute more to the business and to improve employee experiences. You'll also be sparing yourself a lot of headaches!
What We'll Explore in The Series, People Practices for Peak Performance
Our aim here is to address the big picture and people practices that impact business performance. We'll cover a wide gamut of common mistakes, from those made by the senior-most HR managers to those at the frontlines. We'll also explore mistakes in people practices made by those who aren't in HR roles. This series does not claim to be comprehensive, and the selected topics are those we've seen frequently in the businesses we've worked with (from a cross-section of industries and business types).
Over the next 13 weeks, here's the line-up of HR Mistakes Companies Make (but you don't have to!).
Disciplinary actions being used too frequently, too infrequently, or at the wrong time
Coddling employees instead of truly supporting them
Vague expectations, a lack of professional standards, or inconsistent application
Over-focusing on compliance vs. the human part of HR (or vice versa!)
Stepping in to do the work that managers really ought to be doing
Not taking employee concerns seriously or, conversely, over-reacting to complaints
Not modeling good people practices inside HR for the rest of the organization to see
Operating without pre-determined job competencies as the framework for hiring and evaluation
Relying on outdated methods, tools, or systems for people practices
Neglecting the employee experience at every phase of the employee's journey
Failing to build business acumen in the HR function and across the organization
Being out of step with key strategies or isolating HR from the mission and vision of the organization

Throughout this series, we'll conclude each post with a bonus resource for additional learning. These will be pre-recorded webinars, live workshops, or immersion courses. We hope you'll find value in the series and work to avoid these common mistakes.