3 Tech Tools for Leading Remote Teams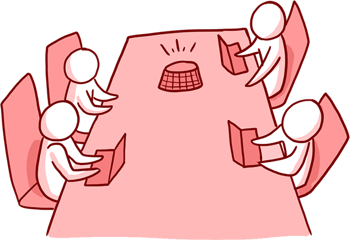 If you are a project leader, odds are you have experience leading remote teams. On any given day, you or a member of your team might be at a customer site, in another office, or otherwise working apart from each other. Even if everyone has a desk at the home office, sitting together in the "cube farm" probably isn't part of your team's day-to-day interaction.
As a leader, you've had coaching calls while stuck in traffic, tried to run team meetings from airport lounges, and had static-filled conversations from coffee shops. But the fact you've been doing it that way for years may mean you're not leveraging the new skills and technology that can take your team to the next level.
Working from a distance has always been a challenge faced by project teams. And as the nature of business has expanded globally, travel budgets have decreased. Those factors, combined with normal turnover, mean that we need to use new tools and learn new skills to succeed.
Leading Remote Teams Made Easy
So what new skills are we talking about? Some are tweaks to the way we've always worked, others will involve entirely new ways of communicating and using tools that may not have even existed when we started leading teams.
What kind of team do you want to have?
Project teams have always been a bit paradoxical. On the one hand, you want your people to be a team; support each other, serve as resources and build on each other's' experience to "raise all boats." On the other hand, each person has their own skill set and areas of expertise and project responsibility. It's always been difficult to balance working as a team with each person being concerned about his or her own success.
Now that the members of the project team are physically separated (at least most of the time) it becomes even more difficult to help them:
Build working relationships

Call for help

Serve as resources

Speak up on conference calls


Working remotely often means people become much more siloed and self-centered.
It's tempting to focus on your relationship with each individual, and that's important. But today's successful project teams use tools like webcams, virtual meetings rather than just conference calls, and easy-to-access shared file sites. If you're still using only email, cellphones and the occasional face-to-face meeting, your team may not be working together as well as they can or should.
What tools do you have at your disposal?
Old-school project managers might be a little reluctant to embrace new technology. After all, you've been meeting deadlines for years with just a landline phone, some frequent flyer miles, and a lot of caffeine. Today, you want to help your team build relationships, work as a unit, and respond to new demands at the speed of light. This means using the new technology that is available.
This includes:
1. Webcams
Working directly with a client is one of the more rewarding parts of project management. The problem is that it is often time-consuming, expensive, and sometimes physically impossible to achieve at any given moment. Phones are great, but you miss facial expressions and body language that can make or break any conversation.
Webcams allow you to bridge at least some of that gap. It won't be easy, though. People are often resistant to use these tools at first, and it will be your job to help them become comfortable with this new form of communication and then use it with each other and with clients.
2. Web Meeting Technology
When we work with clients and each other, not only are we face to face reading verbal and non-verbal signals, we are also answering questions. Telephones are great for talking in real time, but there is so much information we get when we are present.
You could find literally a hundred tools that make for a much richer and more robust client and team communication experience. Some of the best are:
GoToMeeting

Skype for Business

WebEx

Zoom


Of course, 80% of people use only 20% of these features, so they're only useful if people use them well.
3. Real-Time Collaboration Tools
If you want your team to work together, it's important they have tools that allow them to reach out to the team in real time. Equally important is for people to respond asynchronously.
While email and voicemail have their purposes, collaboration and team tools help the team work together in ways they haven't been able to in the past. Strong examples include:
Skype for Business

Slack

Yammer


Model Leadership

As a long-distance project leader, you play a key role in helping introduce these new skills and tools to your team. The #1 factor in determining technology adoption on a team is if the leader uses a tool and models its use.
(EDITOR'S NOTE: This is a guest post by Kevin Eikenberry and Wayne Turmel. Kevin is founder and Chief Potential Officer of the Kevin Eikenberry Group. He's been named one of Inc.com's Top 100 Leadership and Management Experts in the World, and is the author of several books, including Remarkable Leadership. Wayne is co-founder of The Remote Leadership Institute and the author of many books, including ATD's 10 Steps to Successful Virtual Presentations. Kevin and Wayne have co-authored the authoritative guide to leading remote teams, The Long Distance Leader: Rules for Remarkable Remote Leadership.)