(Editor's Note: This article about the lead to sales path for B2Bs is guest written by Mike Mai. With more than 10 years of experience in marketing, Mike is now the marketing manager at Retalo.io. Mike has been involved in creating content for the website blog and planning marketing strategy for the company. Mike has a postgraduate degree in Business Administration. He is also a Certified Scrum Specialist.)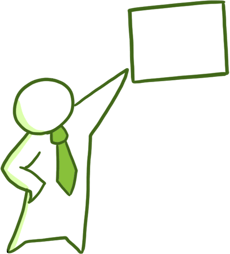 B2B selling often requires more complex skills and careful research than B2C selling. To refine your skills and turn more leads to sales, don't neglect this one important aspect of the sales process.
The success of your deal mainly depends on how "good" your demo presentation is. This article will help you get the best demo presentation possible to close the deal in B2B sales.
Scroll down to find out how.


Turning Leads to Sales: Before the Demo
1. Know Your Audience
Before you step foot in the demo meeting, don't forget to answer, "Who is your prospect/audience/client?"
Try to get as much information about the prospects as possible. The most essential information to research is:
Full name

Job title

Department

Industry

Company size


Use this information to determine the challenges and potential pain points the prospect is facing. Then figure out how your products can help solve them.
2. Practice Makes Perfect
You will never give better sales demos without practice.
Train your representatives in three core skills:
Problem-solving (to solve prospects' cases with flexibility)

Sales skill

Technical skill


Give your reps permission to access the sales pitch recording software. Thus, the employees can get a real experience and give you some feedback as buyers.
Almost 57% of B2B prospects feel unsatisfied with the preparation of the sales team. Don't be cause for that statistic to rise


3. Structure Your Demo Presentation
To get a good performance, the demo presentation must have a clear content structure to keep your audience's focus on how helpful your product is.
To get a perfect content structure, you need these steps:
Go from macro to micro. Give your prospects the big picture first -- the prospects' main purpose. Show their pain points

Show them how your product can solve their issue. Talk about your product's features -- especially the ones that matter most to your prospect. If you don't have a good head start, you will hardly get a happy ending.

Prepare answers for the questions that your prospects may ask.

Reiterate the important points so your clients remember your solution.
Last, but not least, don't forget to test everything before starting the demo presentation.
(Photo courtesy rawpixel.com via Pexels)

During the Demo
1. Do the Last Thing First
In most of the traditional demos, sales reps will work like this:
Begin with teaching people how to work with highlight product features

At the very end, show them which features can help the prospects
What a terrible approach! Not only will you bore them with an "endless" presentation, they are also more likely to forget relevant points.
The solution is: Do the last thing first. This means you must speak to the customer's situation first. You must directly start with your unique selling points. This will help the audience know:
What your product's helpful features are

How they solve the problem


You can draw from real customer experiences by telling a true story (case study) that shows how your product solved similar problems. This will bring a more memorable narrative than a bunch of statistics.


2. Customize Your Demo
Each prospect has different struggles, priorities, and demands. Thus, each one will be interested in a different combination of your product features. This is why sales reps need three core skills to sniff these concerns out at the very beginning.
Robert Falcone, VP of sales at Zoomer and author of Just F*ing Demo!, recommends using the "You-They-You" framework: "You need to show your prospects only the specific features that they need to achieve what they want so that you can get the result you're aiming for. The success of a demo depends on your prospect's understanding of the value you could add."


3. Use Their Language
Using the prospect's language can give you a higher chance to close a good deal.
It not only helps them understand better your products, but also makes them feel more at ease.
To use their language you should:
Read their website, research previous communication, read their blog posts, and read the call notes.

Take note of any industry-specific words they use

Insert these keywords into your presentation

Practice before heading into the demo



4. Be More Interactive
Here's another thing that can bore your audience – your endless talking. During the presentation, take time to encourage questions and dialogue. Or, you can let them try the demo themselves (if possible).
If you receive questions, view them as an opportunity to open a dialogue. If they don't have any questions, prepare some yourself to engage the audience and keep them thinking about how the product would help their business.


5. Time Preparation
Time management is important to keep your demos effective. It also shows prospects how professional you are. If you already know what you want to cover during your demo, set starting and ending times.
Mention the duration of your demo performance at the beginning. The perfect time for a demo presentation is 15 minutes. This does not mean that the whole meeting must last for just 15 minutes. A lot of successful deals have come from much longer meetings.
That's because of the dialogue and Q&A between the prospect and sales rep. This can be a sign of great interest in your products.
On the other hand, many unsuccessful deals lasted for far more than 15 minutes because the reps used a bunch of time teaching prospects how to use the products without showing how they can fix customers' problems.


Closing to Turn Leads to Sales
1. Reframe Issues for the Close
It can also be challenging to measure how well the customer is taking to your demo. Sometimes, the issues they encounter can turn the tide against you no matter how minor they are.
To show your prospect your focus on their problems, try reframing their current situation and main priorities. In other words, show them which and how your product features can meet their demands for the present and future.
There may be minor details that affect the prospects' perception of your solution as the right one. Try to cut this out of the conversation as much as possible and move them toward your product's strongest, most helpful features. Here is an example from HubSpot:
"In the next year, you want to increase total application rates by 10% and West Coast rates by 5%. To get there, you plan on running recruiting campaigns on social media and working closely with schools in California, Washington, and Oregon. But you think budget might be an issue. Because the application season starts in September, you need to finalize your plans by February. Did I get all that right? Is there anything you'd like to add?"


2. End With a Strong Call-to-Action
"What should I say to close the deal?" you may ask. The answer is: A strong call-to-action that clearly defines the next steps for your prospect.
This call-to-action will end the presentation, leave the prospect with an impressive ending, and guide them toward taking the necessary action to seal the deal.
But what if the people you are pitching to need to involve others in the final decision? In this case, record the demo presentation and send over a pitch deck to present to the necessary executives. Or, send the technical specs for your prospects' engineers.


Wrap It Up
These B2B sales tips can be beneficial if you follow through. Use these tips to handle your B2B demo presentation and lead the way to a good deal!